One of the things that bring me the most joy in life is coaching high school football. I absolutely LOVE it!
As a matter of fact, our off-season conditioning FINALLY starts today after a long layoff due to Covid-19. My hope and prayer is that ALL Fall sports are on schedule…and that there is a FOOTBALL season this Fall.
One of the guys I spend a lot of time with during football season (and even in the off-season) is the head football coach of Scripps Ranch (San Diego) HS, Marlon Gardinera.
I spend as much time with Coach Gardinera during the season as I do my own family. Besides being funny, intense, competitive, and charismatic, he has one heckuva life story.
Marlon was given 1-2 years to live after being diagnosed with Amyloidosis in December 2007. He eventually received a liver transplant in 2009. He has had multiple complications since then as he can't stave off infections and colds like most people. He's had too many trips to the ER than you want to count. And he now lives with Stage 3 chronic kidney disease and his health is paramount to his being.
Thirteen years after his initial diagnosis, Marlon Gardinera is alive and kicking and is as feisty as ever. After the school's first League championship in 25-years last season, a team GPA of 3.71, we are NOW preparing for another championship-caliber season again.
But before we start our team conditioning and practices today, I would like to share with you the amazing story of Coach Marlon Gardinera.
The adversity, challenge and setbacks Marlon has been through have been massive. And the strength, tenacity, resolve, and faith he has shown is truly one of legend.
Enjoy today's IMPACT Show podcast episode on "Live A Life Worth Telling A Story About…What's your Story?" It will make you laugh, smile, and think deep. It goes beyond football. It's about life and family.
And I hope it will inspire you to live a life worth telling a story about also!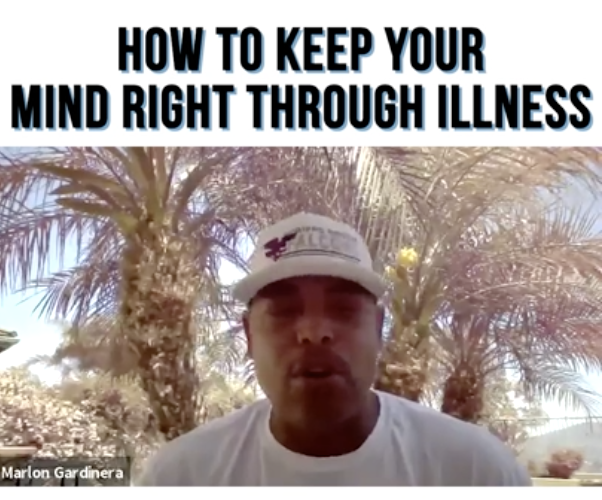 Create a great day and let's have an amazing week!
Todd
---
P.S. #1. Join me for my 1st Twitter Chat tomorrow (Tuesday June 16th) about my new "GET YOUR MIND RIGHT" book.
Just go to my Twitter @ToddDurkin at 4 pm PST/7 pm EST and we will go deep on the #FirstQuarter of the #GYMRBook. See you there!
---
P.S. #2. If you would like to see more about what exactly is in today's podcast episode, here are some of the TIMESTAMPS…
More on the episode:
:16 – Meet Marlon Gardinera
3:22 – The making of a QB Coach
6:53 – We practice school!
12:30 – The day that changed his life.
16:19 – What do you do with only two years left to live?
17:36 – The 9 most important hospital visits.
23:53 – 2 Lives were saved – June 2009.
26:06 – Save lives!
28:56 – A near-death experience in January of 2013.
36:03 – The hardest workout in Marlon's life.
37:27 – Marlon shares overcoming adversity when he knows he will get cancer.
40:56 – Was there ever a time he questioned faith and God.
44:52 – How do you get your mind right knowing you will get cancer?
48:14 – What's next for Marlon?
49:51 – Thank you Marlon and wrap up. Marlon shares his legacy.
You can become an organ donor today and save a life by signing-up at https://www.organdonation.nhs.uk/register-your-decision/.